September updates in Orchidea 7

Take a look at our most recent updates.
We are always working on making Orchidea the best platform for innovation. This month, we have focused on making improvements on the following:
Enhanced email communication of tasks

Make the channels more descriptive

Improved challenge features

Transparent process with status descriptions

Enhanced email communication of tasks

Email notifications of new concurrent tasks are now combined into one hourly email. Users get fewer emails and important tasks don't get lost in the shuffle. Also, a summary of tasks with near-term deadlines is sent to users every Monday.
Make the channels more descriptive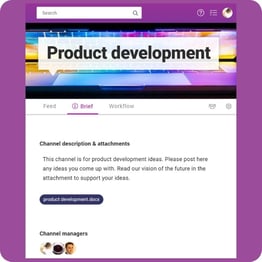 Tell the participants what your channel is all about. Add a brief on the channel and give more information about the purpose of the channel.
You can also add some attachments to give additional information. Managers can set the brief visible from the channel settings.
Read more →

Improved challenge features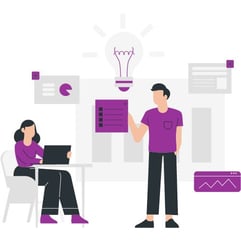 The challenge feature has now been updated to be even more functional, transparent and easier to manage.
When you change the dates of your challenge phase, the dates of the following phases will be updated automatically.
Make the evaluation transparent. You can choose to publish the values of the evaluation to participants from the management of the challenge.
Communicate easier with challenge participants. Export a list of participant emails from a challenge and workshop. You can filter the list based on activities the user has taken.
Transparent process with status descriptions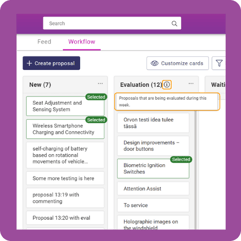 You can now make the processing of the proposals even more transparent. Add status descriptions to the workflow, so that participants understand the process steps better.


You can add the descriptions to each workflow status by clicking edit in the three dot menu in the status card.

Minor updates
Submit proposals together with your colleagues. You can now add co-creators to your proposal.
Channel managers can now delete management form inputs in a proposal. The deletion will be logged to the proposal history.
A simpler way to submit ideas in the 1st phase of a workshop: submit by clicking enter. You can add a new line with shift + enter.
Easier workshop facilitation. Workshop manager can start and complete phases in the process bar at the top.
More sorting features in the list view of workflow. You can now sort ideas also based on the creation time and proposal status by clicking the column headers.
You can now edit the positioning of workspace banner image.
Channel managers can see the hidden contributions.
Workspace admin can search users who do not have an IDP.
In the idea selection phase of the workshop, selected ideas can be deselected with the x icon.
When create proposals phase in a challenge is completed, "create new proposal" button will be hidden in the proposal tab.
Keep an eye out for more updates. As always, if you have any feedback or suggestions, please don't hesitate to let us know. Thank you for using Orchidea!



Best regards,

Orvo & Orchidea team