October updates in Orchidea 7

Take a look at our most recent updates.
We hope you have enjoyed the fall season so far. We have been busy making Orchidea the best platform for your innovation activities. Here's a quick update on the latest exciting improvements:
Share channels and challenges with a link
See unfinished tasks on the workflow
Simplified navigation on workshops
Reporting on the decisions and status changes
Share channels and challenges with a link

Involving external collaborators is now possible with a shareable link! You can now create a link that allows stakeholders to participate without registration. Just click generate a new link from the sharing settings of your channel or challenge.
You can specify whether the participants can submit proposals, comment, react, or see others' proposals and comments. You can also stop the sharing with one click.

Learn how to do it →
See unfinished tasks on the workflow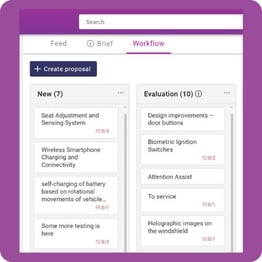 You can find all tasks that need actions at once in the workflow. Click customize cards and enable the task situation setting. This way, you can easily see all unfinished tasks and contribute to their progress.
Simplified navigation on workshops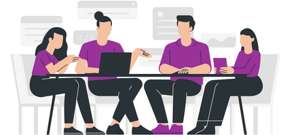 We have redesigned the workshop interface based on user feedback to be more intuitive and simple.
Moving between steps is now done from the top navigation bar. We also merged the brief and participate sections to simplify the user interface.
Reporting on the decisions and status changes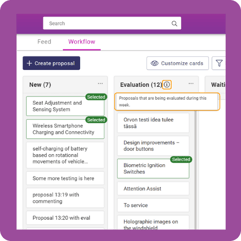 We have added a new report of the status changes of the proposals in the charts section of the channel.
You can monitor with the report e.g. how many proposals have been approved and archived in the timeframe of your choice.
Minor updates
Remind manually about unfinished tasks. View any incomplete task to send an email reminder. Sent reminders appear also in the proposal history.
You can now skip sending "Phase completed" emails to participants when completing a phase in a challenge.
If a user removes mandatory help text when editing a form, a red highlight shows why the form can't be saved.
Keep an eye out for more updates. As always, if you have any feedback or suggestions, please don't hesitate to let us know. Thank you for using Orchidea!