November updates in Orchidea 7

Take a look at our most recent updates.
As we welcome the joyful month of December, it's time for a recap of what our team has been up to! Here at Orchidea, our focus is on creating the best platform for your innovation activities - and this month was no exception. Here's what's new:
Create proposals anywhere, anytime with Orchidea mobile app
Change proposal status by sending a task
Orchidea helps you create strong passwords
RSS feed is now available
Reporting on the proposal process duration
Create proposals anywhere, anytime with Orchidea mobile app

Orchidea mobile app is here! In the app, you can explore and interact with proposals created in channels and challenges, as well as create new ones.
Start collaborating now on the go and download it from App Store or Google Play.
Change proposal status by assigning a task
Simplify your process with improved automation features. You can now enable a setting that changes the status of the proposal when a task is assigned to it.
For example, when you assign a task to evaluate the proposal, its status automatically changes from new to evaluation. To take advantage of this upgraded functionality, simply turn it on in your form settings.
Orchidea helps you create strong passwords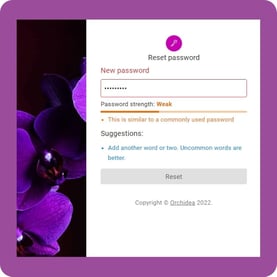 Orchidea's password strength indicator pinpoints the security of your password and guides you to create strong passwords.

It detects the most common passwords and ensures that the password is long and complex enough.
RSS feed is now available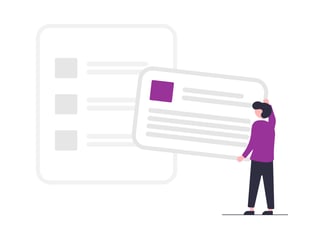 Introducing the RSS feed feature - keep everyone up-to-date and share the latest Orchidea activities e.g. to your intranet or website.
Set it up on settings and customize it to include events from channels or challenges of choice and control whether it includes new proposals or comments.
Reporting on the proposal process duration
We have enhanced the reporting of proposals to give you better insights into your process duration.
Now you can easily monitor how long proposals are taking to move through the process - from submission to approval or archiving. To access this report, navigate to the Time in process under the channel charts menu.
Minor updates
Enhanced classification features - you can make sub-classification mandatory in the settings.
Channel chart reports are now found from the settings menu on the right instead of a dropdown.
Keep an eye out for more updates. As always, if you have any feedback or suggestions, please don't hesitate to let us know. Thank you for using Orchidea!