We have made plenty of new exciting updates from new templates to more versatile task assigning since last time. So let's diver straight in:
Save time by generating templates of existing channels

Explore the most popular topics at a glance using the word cloud
Introducing two new challenge templates
New workshop template with idea grouping
Give tasks to non-members in private channel
Save time by generating templates of existing channels

Save time and effort by creating templates of your current channels. It duplicates the settings, minimizing the need for manual configuration. Only certain settings e.g. assigned managers are excluded from the template.
Just head into the channel's general settings and click 'Create template'. Enjoy this time-saving feature also on workshops and challenges.
Learn more in the knowledge base
Explore popular topics in workshops with word cloud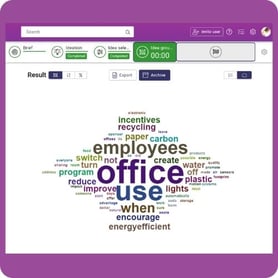 Gain rapid insights into the most popular topics within your workshop results. The visually engaging word cloud allows you to identify key themes and trends of the developed solutions at a glance. If you click a word, the ideas in that category will be shown in a list.
Learn how to do it here
Please notice that word clouds are created only for new workshops completed after the 5th of September '23.
Introducing two new challenge templates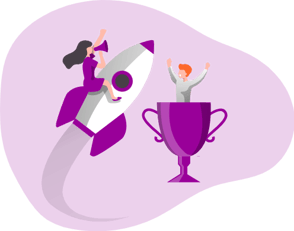 Survivors: In this fresh and dynamic approach, only the selected ideas make it through each phase. Ultimately, decision-makers choose the top ideas from this elite group of survivors, streamlining and enhancing your selection process.
Double evaluation template is perfect for challenges with lots of ideas. Screen all ideas with a quick yes-maybe-no-method. Move promising ones to a more detailed numerical evaluation and select the top ideas based on the evaluations. You can check all our innovation templates here!
New workshop template with idea grouping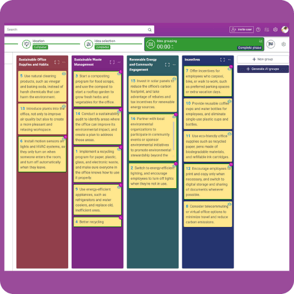 Unveiling our new, streamlined workshop template! This three-phased process includes ideation, idea selection, and brand-new idea grouping.
Participants can interact collaboratively in the grouping phase by dragging and dropping ideas between groups, making edits, or creating new groups in real-time.
Learn more in the Knowledge base
Give tasks to non-members in a private channel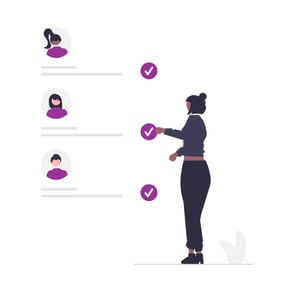 Harness the outside expertise also on private channels. You can now assign tasks to non-members of the private channel, granting them access exclusively to a specific proposal. Once the task is completed, their access is automatically revoked, ensuring data privacy and seamless collaboration.
Minor updates
The task list appearance has been clarified
Channel charts have now longer default timeframes
You can customize your proposal cards in the workflow by enabling the display of images.
Now, you have the option to download better-quality channel banner images. If you wish to upgrade the existing image quality, simply re-download the image from the settings.
You can now merge ideas in the ideation phase of a workshop
That's all for now, but stay tuned for more exciting updates to come! We'd love to hear your feedback or suggestions, so feel free to share your thoughts with us anytime. Thanks for being a valued Orchidea user!