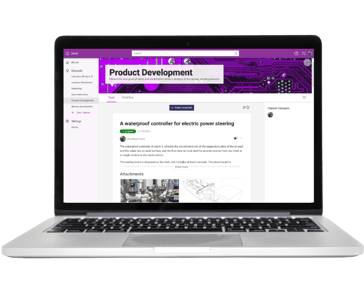 Experience the Benefits of Collaborative Innovation
Learn how to Invite the whole organization to develop the business or hand pick a team to work on chosen task. Or invite your customers and partners to participate as well. Silo-breaking collaborative ideation turns idea seeds into flourishing innovations.
During the demo you'll see how to:
Collect ideas with an idea campaign

Co-develop ideas

Evaluate and upgrade ideas

Review your innovation portfolio

Manage projects and innovation portfolio

brainstorm virtually
If you are interested, we can also present to you some of our customer cases.