Sign up for free
Unleash your team's creativity with Orchidea Workshop
Sign up for free use and start running brainstorming sessions with Orchidea!
Get numerous ideas fast with simultaneous ideation

The guided process helps in facilitating the brainstorming session




Ideate, develop, and select the best ideas together with your team

See on the timer how much time is left in the phase

The facilitator can plan the timetable in advance, but can also change it on the run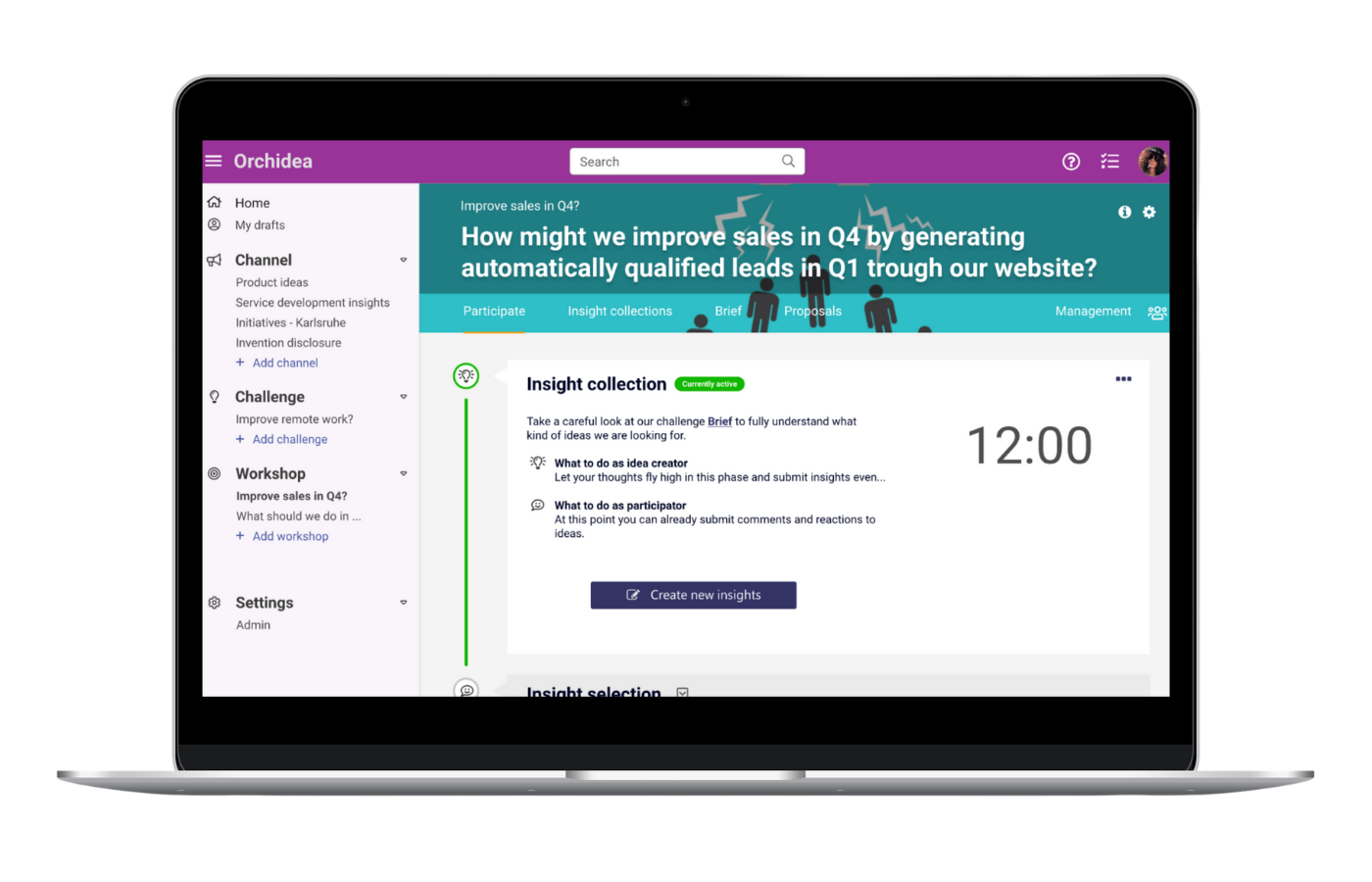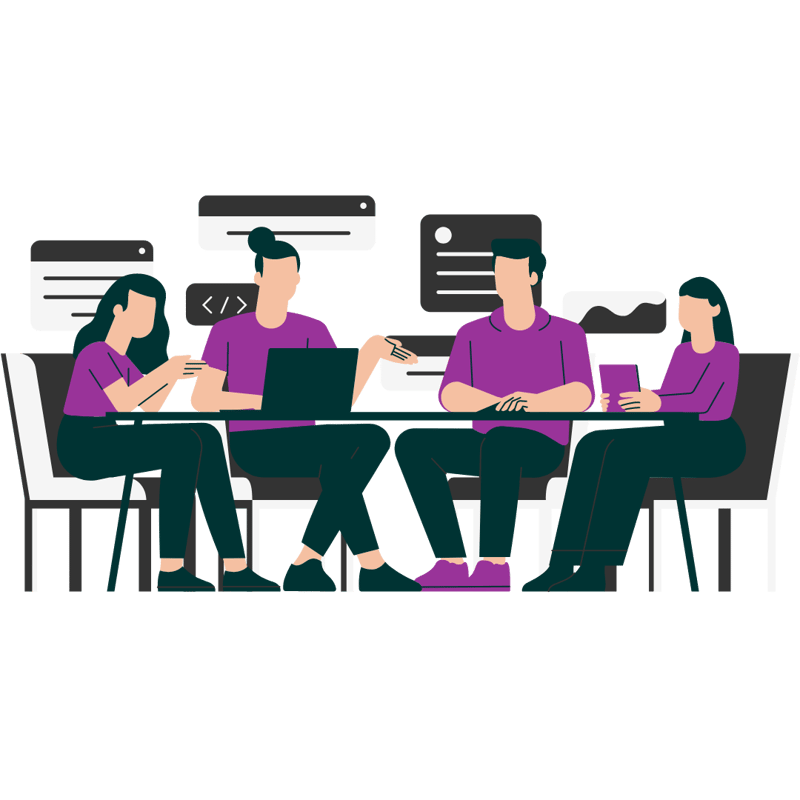 Start your workshop in seconds
Get your team together, or invite visitors to brainstorm ideas on a specific issue. Our easy-to-use process eases the facilitation, so you can focus on creating new ideas. With Orchidea Workshop, you'll unleash the creativity of your team on co-developing ideas fast into feasible solutions.
Brainstorming in Orchidea
With Orchidea Workshop, facilitating couldn't be easier
Orchidea workshop is an excellent tool to organize brainstorming sessions. Our easy-to-use tool guides you from collecting ideas to developing and selecting the best solutions.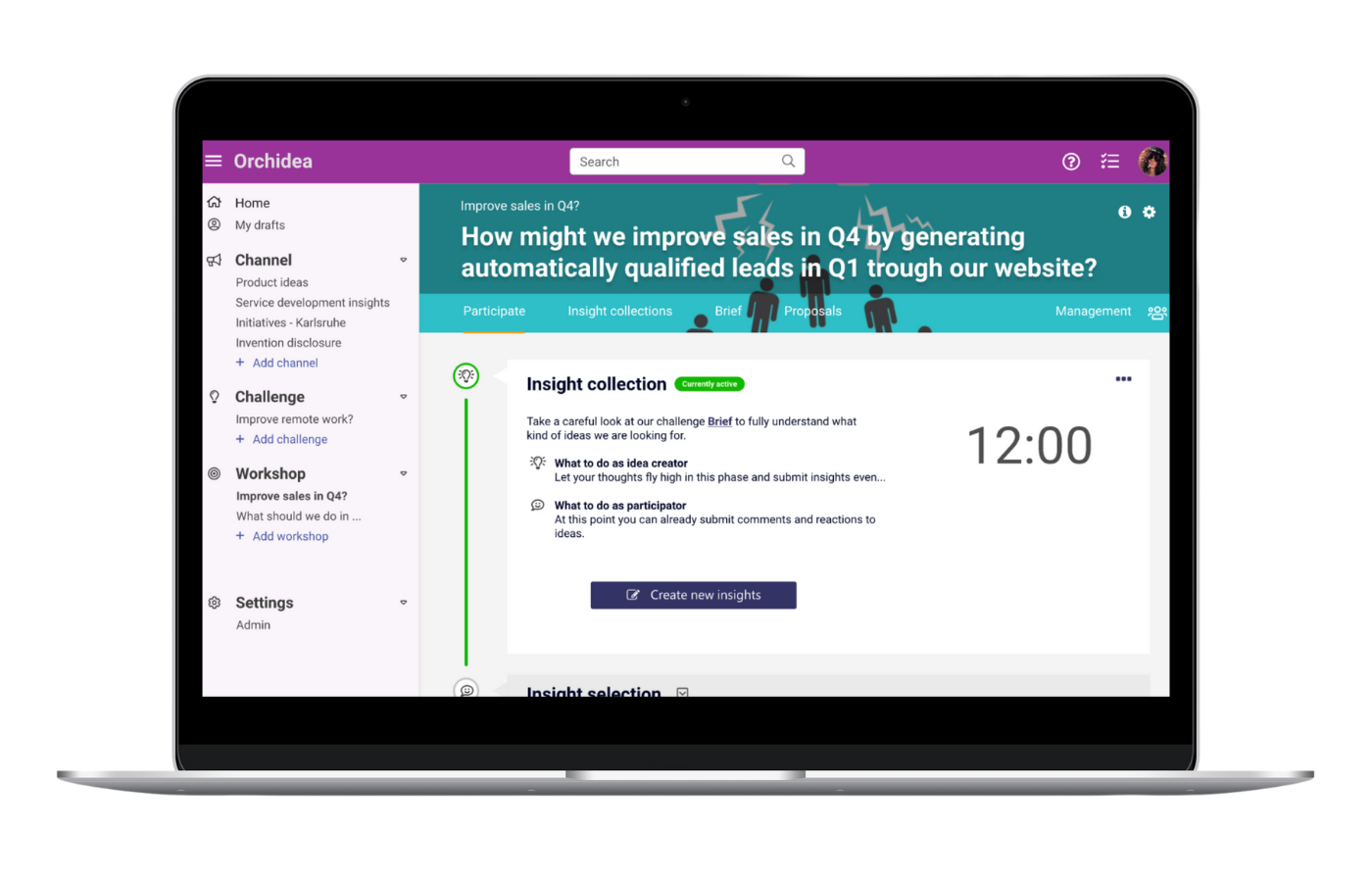 Define the topic
Start your workshop in no time. Create a new workshop, set the times, define the topic and invite the participants.
Collect ideas
Let the participants share all their ideas. Ideas appear to the stream in real time, and are saved for next steps. The goal is to share numerous ideas in a short amount of time.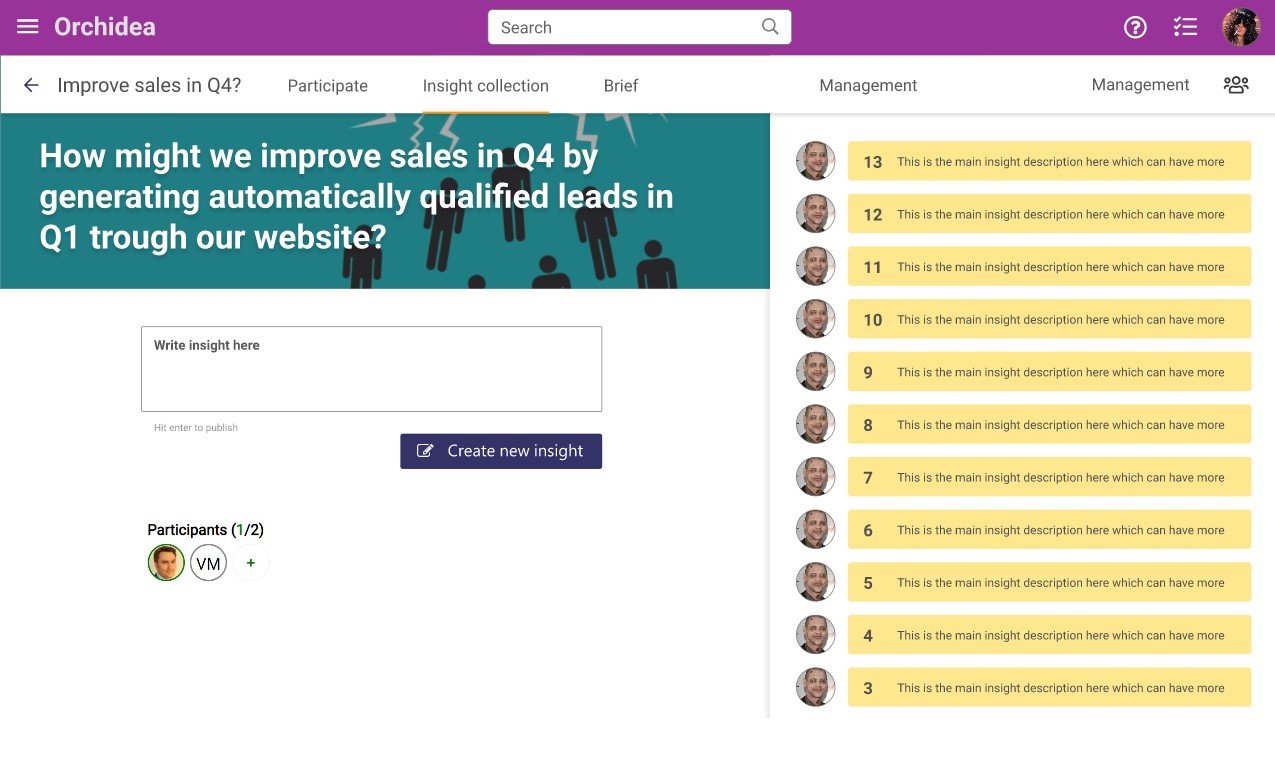 Select ideas
In selection phase all ideas from the previous phase are shown.

Everyone reads through the ideas and drags the best ones to the next phase.
Collect solutions
The prioritized ideas of each participant are visible for everyone in this step.

The participants form solutions out of their top 1–3 ideas.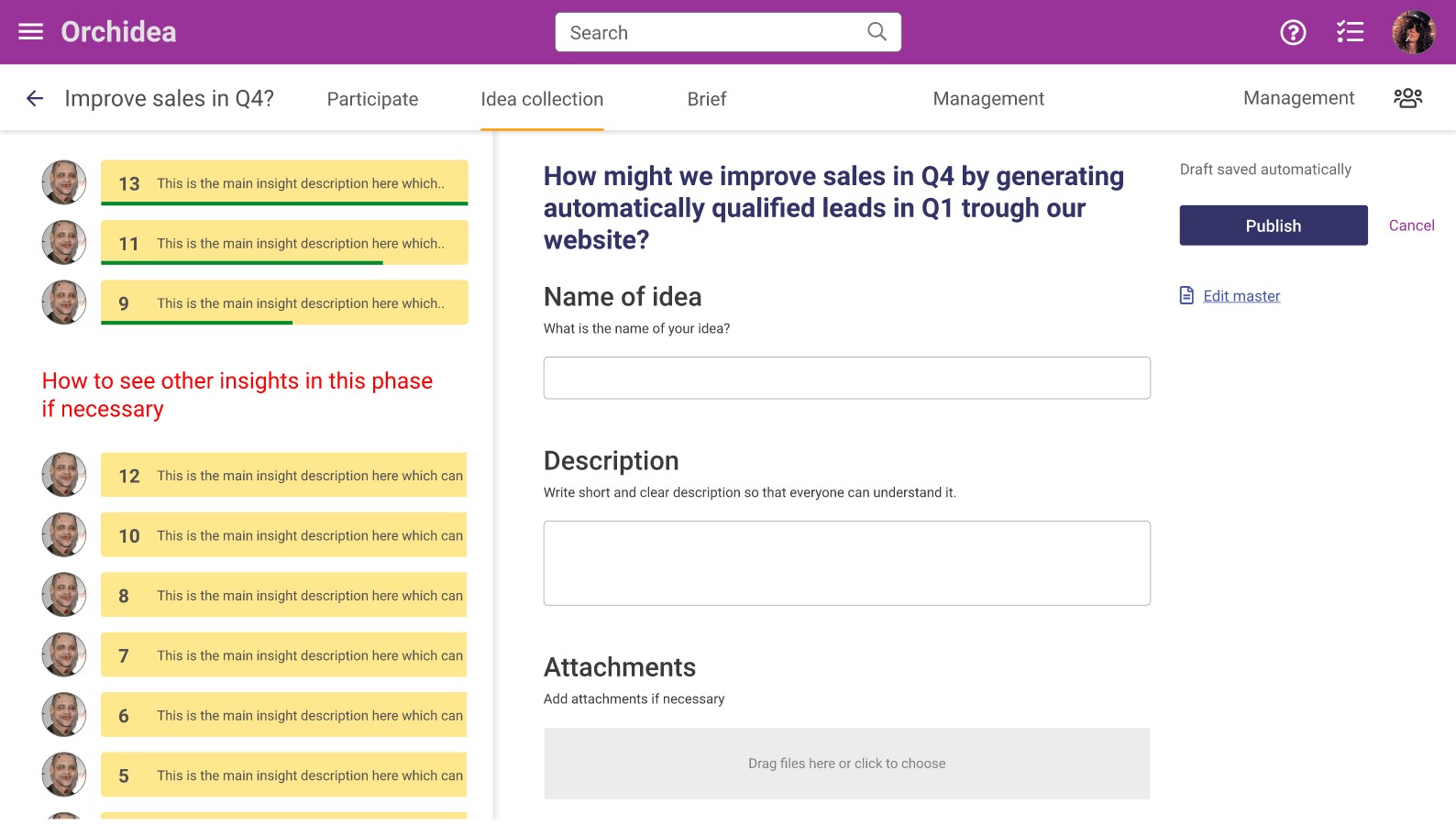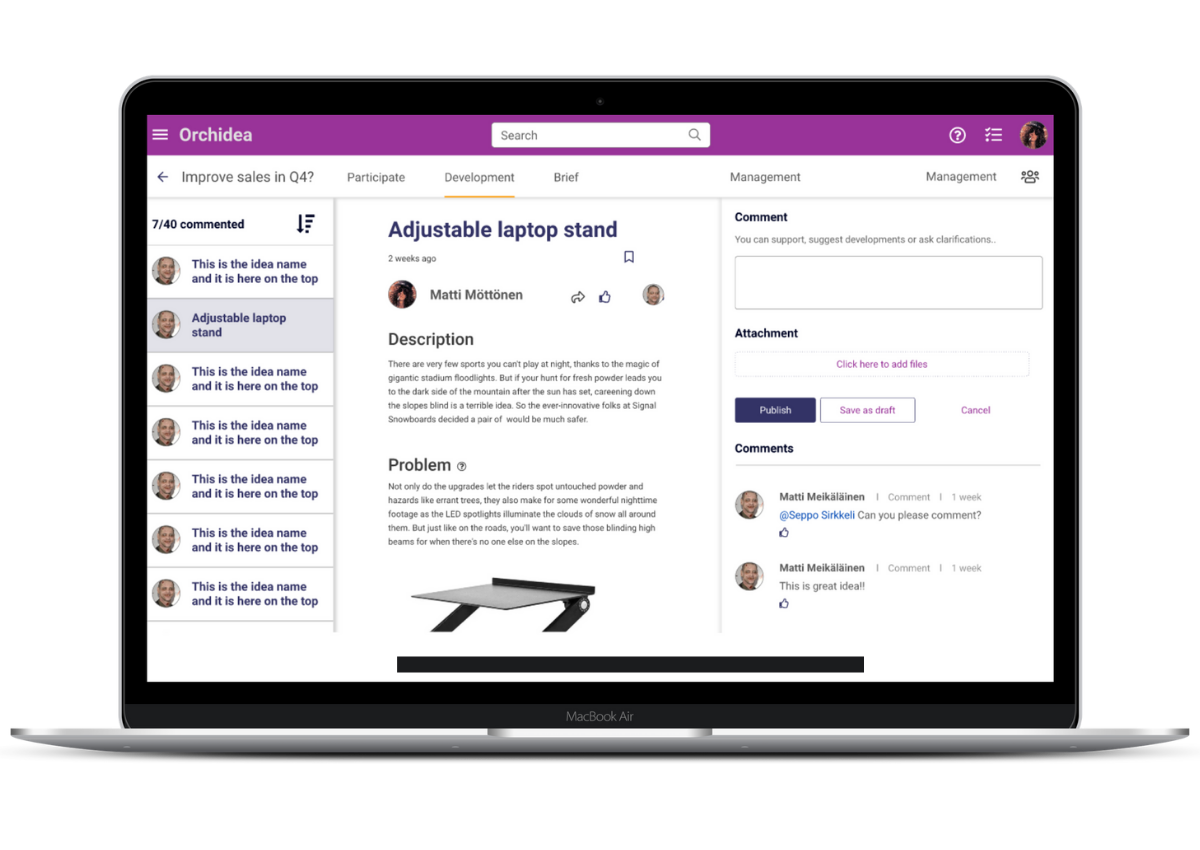 Develop
Participants develop solutions with comments, ask questions and finally vote on the best ones.
Select top solutions
It's that easy! Based on evaluation and discussion, the best solutions are chosen for implementation.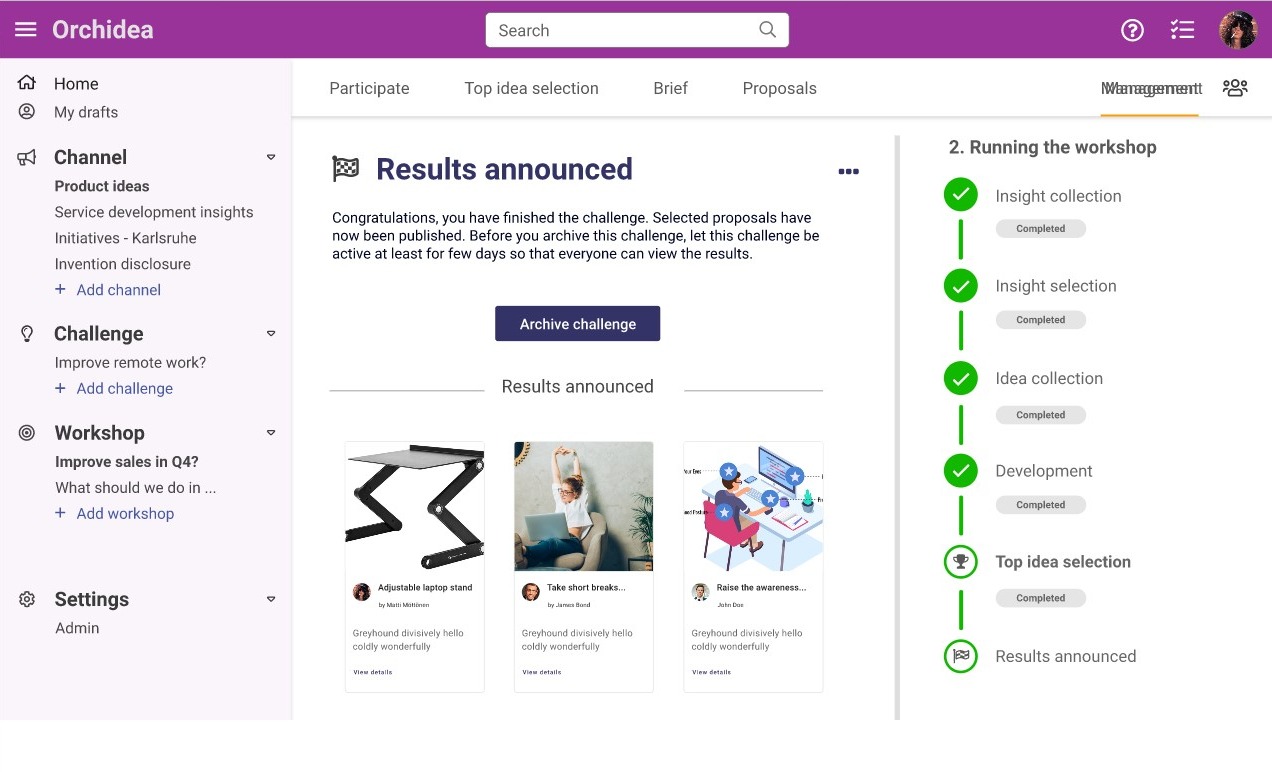 Co-developed with Orchidea community